Excellent Bed Bug Detection for Businesses
Get the best bed bug inspection services from us at Carolina Bed Bug Dog. We have four-legged friends who use scent to accurately identify areas where Bed Bugs are hiding. With our help, you can better assess the need for bed bug control on your premises.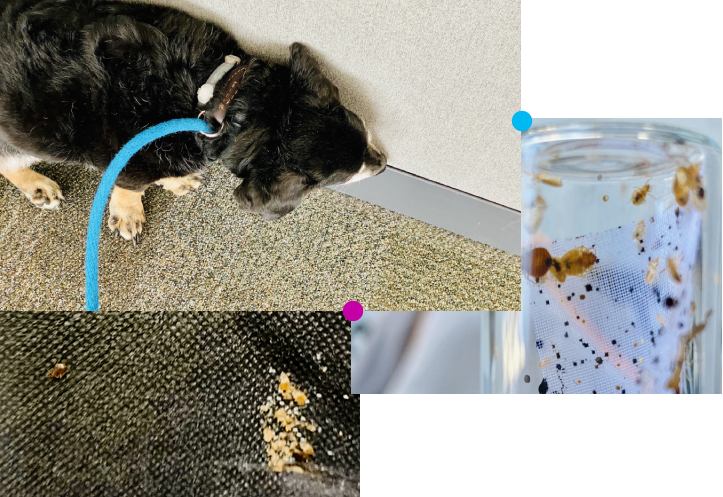 We offer periodic inspections to help prevent large-scale bed bug infestations. Together, we will create a management plan that includes the pest control company of your choice. We can also provide you with bed bug proof mattress/box spring encasements at a discounted rate.
What are some facilities often needing our services?
Colleges and Universities
We can identify bed bug presence before it becomes an issue. In doing this, we can help students avoid porting bed bugs back to their parents' homes during summer or a holiday visit.
Housing or Multi-Family Housing
Many leases now contain clauses that state the renter's responsibility to pay for bed bug eradication. Prior to move-in, we help tenants avoid the burden of financially dealing with such infestations through early detection. To ensure the unit is ready for a new occupant after someone moves out, we also offer our services to property managers.
Assisted Living Residences
Seniors moving into such facilities expect that they will be cared for all throughout, and this includes having bed bug infestations quickly handled. We provide quarterly or semi-annual inspections to regularly assess the need for professional bed bug extermination. In this way, we can let the elderly have a comfortable stay in a bed bug free living space.
Hotels, Motels, and Resorts
No bed bug problem is welcome in the hospitality industry. We offer scheduled, proactive bed bug inspection services, so guests won't encounter problems with Bed Bugs. We keep the results of our services confidential.
Other Facilities
Apart from the aforementioned, we also provide our services for the following types of spaces:
Corporate Housings
Daycare Facilities
Fire Department
Hospitals
Furniture Stores, Rentals, and Showrooms
Living Quarters
Shelters
Office Buildings
Cubicle Environments
Prevent Bed bug Infestations Early
With early detection from our bed bug detection canines, you can avoid the damages that the presence of bed bugs can bring to your business. Connect with us immediately so we can help you. We offer our services to residential and commercial clients in Virginia, North Carolina, South Carolina, and Tennessee.